Lightweight Transparent Display.
Indoor LED Transparent - DVM Series
Aluminum section structure, super-lightweight design, and quick installation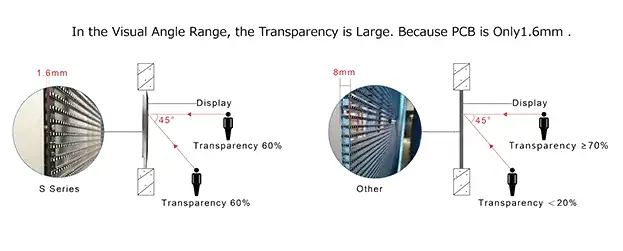 The Transparency is extensive due to the wide Visual Angle Range, which is a result of the PCB thickness being just 1.6mm.
Utilizing the standard 1921 lamp bead encapsulation and featuring a mere 1.6mm thickness, the PCB exhibits significantly enhanced transparency in real-world usage scenarios. This transparency rate is notably higher when viewed from a downward angle, in contrast to the lateral light emission design structure (with a PCB thickness of 8mm).
Attractive Aesthetics
It permits elevated installation, wall mounting, and base installation.

Featuring an intricate and distinctive design, this structure offers the flexibility of elevated, wall-mounted, and floor installations, catering to customer preferences for both aesthetics and setup options.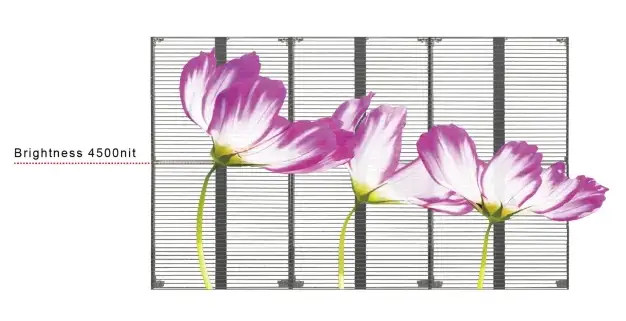 Impressive luminance and exceptional display quality, boasting a brightness level of 4500 nits.
Exceeding 4500 nits in brightness, it fulfills the requirements for shop window displays, while the 3940Hz refresh rate guarantees a remarkable visual performance.
Highly portable and remarkably convenient for both setup and upkeep, each square meter weighs less than 11kg.
Boasting an aluminum build and an ultra-sleek profile, the 500*1000mm variant weighs a mere 5kg, facilitating effortless installation and maintenance tasks achievable by a single individual.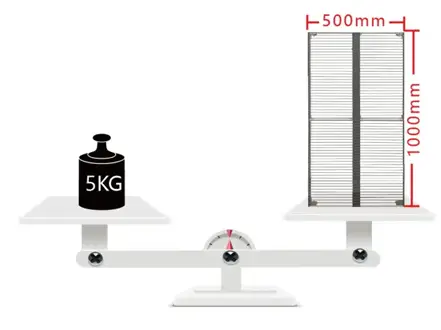 PRODUCT SPECIFICATIONS
DVM Series Specifications